1.Large quantity of imported items leads to difficulty of accurate classification
2.Unfamiliar with the documentations.
3.Unable to guarantee the logistics time, which may lead to long-term storage and even materials deterioration. 
1.Accurate classification and pre - verification service
2.Assist with all regulatory documentation
3.Domestic warehousing and logistic services to ensure the timeliness
4.Transportation of raw materials and semi-finished products, with customized services such as degreasing and derusting
A client imports more than 400 items of auto parts by sea. With the pre - verification our professional team finished pre - classification and sorted out all customs declaration elements for customs declaration in advance, more than 60 items of which needed 3C Certification, Energy Efficiency Certification, Mechatronic Certificate. With the smooth  communication with client all the regulatory documents were prepared 2 days before the goods arrival. 1 day before the arrival we got the electronic shipping bill and made the customs declaration in advance. We arranged the transport on the day of the goods arrival and delivered them to designated warehouse on the next day.
With our professional services the goods arrived in time, which saved cost for the client. 
A Client imported auto parts by air and was informed on the day of arrival, that the goods needed 3C Certificate for customs clearance. The custom turned to us for help in a hurry. We prepared all regulatory documents on the day of goods arrival and delivered the goods to the customer's factory the next day, which solved the the problem of extreme urgency.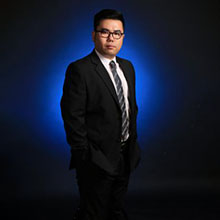 Our Expert
Mr. SU Yidi
For further information pls. contact us
Phone: +86 400-920-1505
Email:  info@oujian.net
Write your message here and send it to us
---
Post time: Dec-25-2019