1.Lack of knowledge of Chinese Customs labeling requirements for dangerous chemical goods
2.Lack of knowledge of China Customs requirements for ingredients of dangerous chemical goods (MSDS)
3.Unfamiliar with practical operation or procedures; lack of knowledge of standard documentation
4.No professional team responsible for the overall import process
1.Professional team specialized in dangerous chemical goods import
2.Fully understanding of China Customs supervision requirements and providing suggestions & solutions in time.
3.Full labeling service such as design & production for dangerous chemical goods.
4.Design and production of the package for dangerous chemical goods.
A client imported the dangerous chemical goods for the first time and was unfamiliar with the requirements of import, operation, necessary documentation, relevant laws and regulations, and most importantly, no one in the company had operational experience in related field. Our professional team provided them with operational instructions, explained in detail the materials required for customs clearance of dangerous goods and provided them with templates and samples and designed the label and package for the goods. With which the first import of dangerous chemical goods of the client ran very smoothly without extra costs.
A batch of temperature sensors were detained by the customs because of labeling problem. The importer failed to indicate dangerous chemical elements contained in the temperature sensor and the label wasn't pasted on the surface of the minimum packaging. We did a research and fully understood the product. Our expert explained to the customs in detail on behalf of the importer and applied for the classification and identification of this product. With the report we applied to the customs for exemption from rectification of the label, which helped the client to import the goods successfully and solved their problems permanently.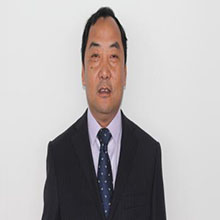 Our Expert
Mr. XU Dehua
For further information pls. contact us
Phone: +86 400-920-1505
Email:  info@oujian.net
Write your message here and send it to us
---
Post time: Dec-25-2019