1.Large quantity of imported items leads to difficulty of accurate classification
2.Unfamiliar with the documentations.
3.Unable to guarantee the logistics time, which may lead to long-term storage and even materials deterioration. 
1.Customized customs clearance solution
2.Sorting out the products
3.HS Code classification by professional experts
4.Shortening logistics time to ensure the timeliness
5.Label rectification service
Entrusted by a trading company to import underwear of Victoria's Secret(hereinafter referred to as VS) with the service of customs clearance. The required time by VS was within 3.5 days, which had been estimated impossible by the trading company at first. Analyzed by our professional team, there was no room for saving in time for customs clearance, while the time of transport could be shortened. Our solution is to rescheduling the delivery time. With the accurate cooperation with customer and warehouse, we help the client meeting the requirements of VS without extra transport fee.
A well-known sports goods company in Shanghai encountered the problem of unqualified label, which made the imported goods unable to be released from the customs. Oujian is the long-term partner of this company and it turned to us for advice. Relying on the sufficient business service centers and wide business fields we sorted out the label rectification plan and provided client with a systematic solution, which helped them to import the products smoothly.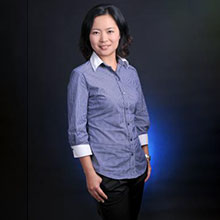 Our Expert
Ms. WANG Jian
For further information pls. contact us
Phone: +86 400-920-1505
Email:  info@oujian.net
Write your message here and send it to us
---
Post time: Dec-25-2019