1.Incorrect commodity classification
2.Lack of knowledge of applying for 3C Certification, Energy Efficiency Certification, Mechatronic Certificate and other necessary documents
3.In need of door-to-door logistics
4.No qualification for import and export trade 
5.No qualification for receipt and payment of foreign exchange
6.Unable to determine the reasonable & economic logistic methods and routes
1.On-site classification services, establishing the commodity database and conduct the scheduled maintenance and sorting of database.
2.Commodity classification which for handling all necessary certifications.
3.Choose the reasonable transportation methods and routes for customers.
4.Cargo tracking, tax number confirmation and handling special regulatory documents.
5.Provide foreign trade agent service, receipt and payment of exchange agent service, issue VAT invoices and other services. 
A top 500 company in electronic industry was often penalized for incorrect commodity classification, which affected its AEO qualification. After the analysis of the professional team of Oujian, the reasons are: 1. This company is not sensitive to customs policies and impossible to take effective measures in time for changes in customs policies. 2, No professional commodity classification. We provided the following services:
1.On-site commodity classification & establishing commodity database for the company.
2.Regular maintenance and sorting of database based on update of products.
Result:
Customs declaration according to the database to ensure the correctness of the commodity classification, no longer punished by the customs, improving the efficiency of customs clearance. 
A small Chinese electronics company is authorized to import electronic products from Germany, However they're lacking experiences in import customs declaration for electronic products,. Our professional team analyzed the customer's product, assisted customer to handle all kinds of electronic product import documents. Finally, the customer successfully completed the product import.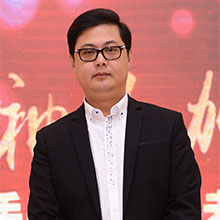 Our Expert
Mr. GAO Hui
For further information pls. contact us
Phone: +86 400-920-1505
Email: info@oujian.net
Write your message here and send it to us
---
Post time: Dec-25-2019