1.Long transportation period with high risk of expiration
2.Some products such as medical reagents have high risk of goods damage during inspections in hot season
3.Foreign certificates needed for some products which may take quite of time
4.Too many procedures with high cost for time, logistics, warehousing and high risks. 
1.With professional cold chain logistics we can guarantee all temperature requirements for both full container or bulk cargo.
2.Professional team specialized in medical equipment customs clearance
3.Establishing commodity database for clients to reduce human error
4.On-site services, preparing in advance for the whole logistics process.
A client imported automated flow-injection apparatus and was challenged by the customs during the inspection, that the equipment was not an entire apparatus, but an assembled equipment with various parts. We assisted client to check the attached lists of goods and marked each parts according to the photo of the inspection. We also found an expert to understand the assembling of equipment and explained it to the customs in detail and got the goods released by the customs.
A medical company importing medical equipment from abroad were unfamiliar with the customs policies and regulations. Meanwhile the imported products were in large quantity and various kinds. Sometime there were shipments needed urgent processing. They were in great need of customs affairs training customs clearance service. We organized a team especially for this client to smooth the whole process. Meanwhile we established a commodity database for them to reduce human error. We also provided them with on-site services and prepared for customs clearance for every shipment in advance. Additionally, our professional consulting team organized regular customs policies and regulations seminar for the client. With all the measures the import process of this client has been running smoothly.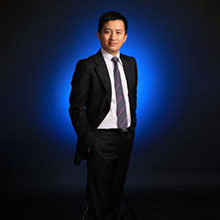 Our Expert
Mr. MIAO Fuqiang
For further information pls. contact us
Phone: +86 400-920-1505
Email: info@oujian.net
Write your message here and send it to us
---
Post time: Dec-25-2019